About Jennifer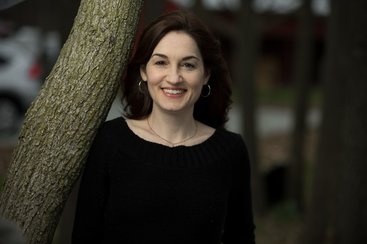 Jennifer David Hesse is the author of the Wiccan Wheel Mysteries, a cozy mystery series published by
Kensington Books
.
Like her main character, Jennifer is also a lawyer, an English major, and a vegetarian. Unlike Keli, Jennifer is not a twenty-nine-year old single lady, and she does not practice family law. (Jennifer's legal focus is environmental law.)
As a nature-loving, mystery-reading, magic-seeking, daydreaming kinda gal, Jennifer is thrilled to be able to write fun, lighthearted whodunits ~ with a touch of romance & a hint of magic.
Midsummer Night's Mischief
is her debut novel. Jennifer is represented by
Rachel Brooks
of BookEnds Literary Agency.
Born and raised in Central Illinois, Jennifer now makes her home in Chicago with her husband, jazz guitarist
Scott Hesse
, and their daughter, Sage. When she's not working or writing, Jennifer enjoys yoga, hiking, and movie & pizza night with her family.
---
Contact Jennifer